Seamer/Filler Contract Overhaul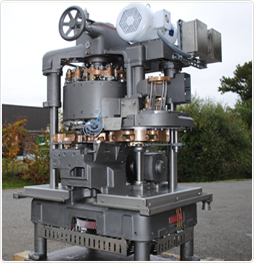 This is by far, our most popular service. Overhauls are performed to factory specifications and procedures.
Inspection of all castings
Machine tolerances checked
Replacement of all internal machine components
New base gearing
All current upgrades
Installation of change parts and set seams
Running of test cans
All can seamer overhauls and rebuilds are performed to factory specifications and procedures with your choice of genuine OEM or aftermarket parts. These units come with the most extensive guarantee in the industry.
Sales and Trade-in
We also provide machines in "as is" condition, rebuilt and overhauled seamers from our existing inventory. Once again, these units are rebuilt using only genuine factory components, and are also available with 12 month guarantees. We are always interested in taking trade-ins on these units.
Express Overhauls
We can overhaul any Angelus® or CloseTech can seamer in, as little as, TWO WEEKS.
On-site Seamer Service
We can perform emergency seamer repairs, seamer audits, and seamer overhauls at your facility. We also provide complete can line evaluations and trouble-shooting, custom preventative maintenance programs, seamer/filler change overs and seaming/tooling consulting.
Exchange Programs
Seamer Exchange
Filler Drive Exchange
Lifter Assembly Exchange
Spindle Exchange
Plating and Machine Shop Services
We offer a wide variety of plating options to include:  electroless nickel and hard chrome. As an added service, we can machine your worn or damaged castings and perform factory modifications all up to date upgrades.
Engineering and Fabrication
Stainless Steel Base Plates
Common Bases
Machine Upgrades
Infeed Tables
Fully Enclosed Seamer Guarding
On-site Customer Training
Americ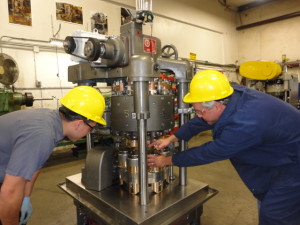 an Equipment offers on-site seamer and double seam training.
One of our qualified instructors will come to your location and perform the training.
Available courses include:
-Beginner
-Advanced
-Preventive Maintenance
-Double Seam
-Customized
Aftermarket Parts
We sell new aftermarket parts.  Call us for a quotation.